Can You Spot The Cat Hiding In Plain Sight Amongst The Owl?
For most animals, being able to camouflage in their environments is a survival skill. For cats, which hunt at night, being harder to spot is a tactic to catch their prey unaware. Generally, they will be capable of blending in seamlessly with other animals, particularly on a picture on which they are the odd one out. Still, in the case of this particular picture, it can be highly confusing not to see the cat. After all, there are major differences in the features of cats and owls. They evolve in different habitats and have different methods of survival. So why is the cat entirely indiscernible from the owls in this picture?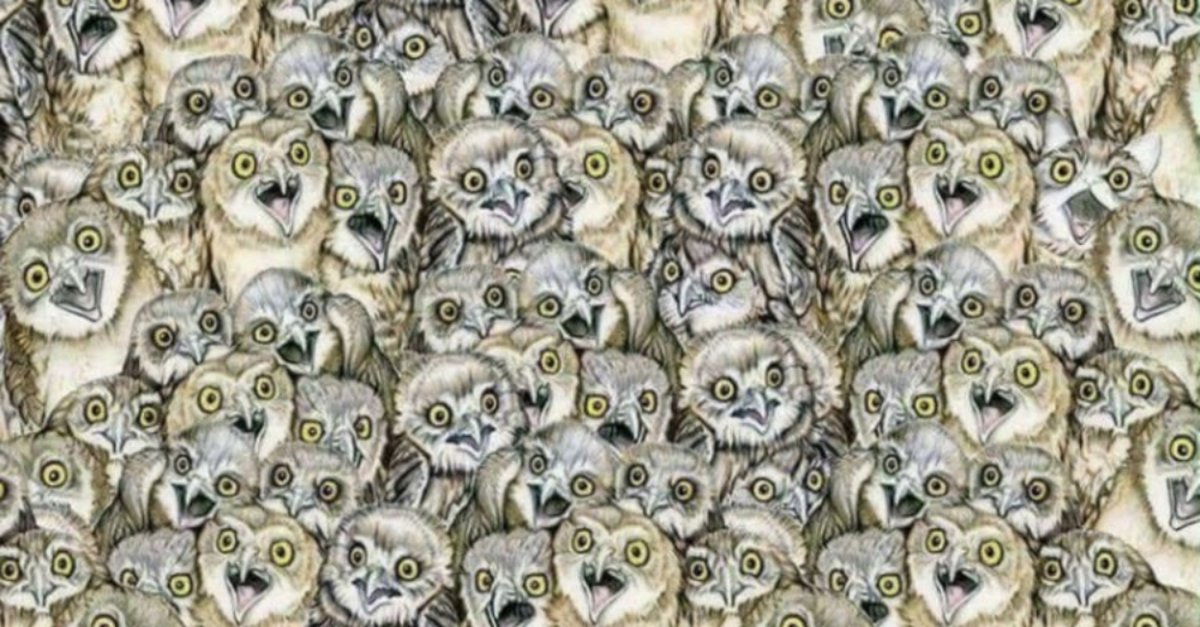 This eye test is a bit unique because it uses an optical illusion to challenge your sight into spotting the feline amidst the sea of owl faces. But no need to worry – if you do not find the cat, you only have to scroll lower to find your answer and gain a few tips on how to improve your vision!
The Solution
.
.
.
.
.
.
.
.
.

How To Improve Your Sight With Lifestyle Changes & How To Make Sure You See Through The Thinly Camouflaged?
Now that you know where the cat is, you may be wondering how many more things you miss from having compromised eyesight. But there's plenty that glasses alone cannot fix; if you're looking to have hawk vision, the takeaway should be a healthy lifestyle. You'll want to eat plenty of broccoli, Brussels' Sprouts, sweet potatoes, and carrots. You'll need to stay hydrated and minimize the time you spend staring at phone or computer screens in low light. By adopting some of these healthy habits, you can expect to regain optimal vision in no time, and spot the cat next time!
Eyes are like any other organ; they require a healthy diet to function properly. You will want to consume plenty of Vitamin A, which you can find in dairy products, liver, fish, and fortified cereals. This vitamin intake will improve your sight in low light, which could eradicate your problems, finding your way to the bathroom in the middle of the night. 
Lutein, a pigment found in the retina, can also be consumed in supplements to improve your reaction to very bright lights. This natural approach can make your eyesight more precise within weeks. To consume the Lutein mineral with the food you eat, you'll want to incorporate more greens and fruits in your diet.